Au départ, j'avais envisagé d'intituler cet article "Canon, le cave se rebiffe" mais Canon ne peut quand-même pas être considéré comme un cave de cinéma.
Ce mois d'août 2010 est décidément bien chargé en nouveautés remarquables pour les photographes experts. Après Nikon et Sony, Canon est prêt à montrer sa nouvelle offre. Là où Sony a présenté 4 nouveaux reflex photo, Canon arrive avec un tout nouveau Canon EOS 60D et 4 nouveaux objectifs de haute qualité.
Canon EOS 60D
C'est sur un segment de marché très concurrentiel que Canon vient positionner son nouvel appareil photo reflex numérique, le EOS 60D. Il vient dans les pas du Canon EOS 50D et apporte une belle ribambelle d'améliorations qui seront bien accueillies par les amoureux de Canon.
Plus de pixel (on le prévoyait) avec un capteur CMOS APS-C de 18 méga-pixels (emprunté à l'EOS 550D), des rafales à 5,3 images/s, une gamme de sensibilité de 100-6400 ISO (étendable à 12800 ISO) et le système de mesure de lumière du Canon EOS 7D. Ce sont des améliorations systématiques (plus systématiques que prévu) par rapport à l'existant EOS 50D. Canon a été très appliqué.
Par ailleurs, pour éviter la compétition directe avec le EOS 7D, le nouvel EOS 60D est de fait plus petit, plus léger que le 50D, et il est orné d'un bel écran LCD complètement orientable.
Toujours dans cette direction, nous ne serons donc pas surpris de voir le EOS 60D passer aux cartes mémoire SD/SDHC/SDXC.
Principales caractéristiques :
Capteur CMOS à 18 MP (APS-C)
Digic 4
Sensibilité :100-6400 ISO (Hi: 12800 ISO)
Mesure d'exposition : système iFCL (déjà présent sur le EOS 7D)
Rafales : 5.3 images/s
Viseur : 98% avec grandissement x0,95 (verre de visée interchangeable)
Mode Vidéo Full HD (à partir du 1080p à 30 i/s) avec contrôles manuels
Système AF à 9 points (nouveau système à 9 croix, tous à f/5.6 sauf f/2.8 au centre)
Autofocus amélioré pour la Vidéo HD et disponible en mode LiveView
Mode LiveView
Manipulation d'images RAW : luminosité, contraste, balance des blanc, correction de la distorsion ou de l'aberration chromatique
Écran LCD 3″ (76 mm) à 1040k pixels, totalement orientable
Flash intégré NG 13 (capable de piloter d'autres flashes à distance)
Slot mémoire : SD/SDHC/SDXC
800g
Canon a finalement réussi la transition (pas si évidente que cela) qui permet de repositionner ce reflex après l'introduction du Canon EOS 7D qui avait temporairement réduit la lisibilité de l'offre Canon. Maintenant, les EOS x0D (le 60D à ce jour) sont clairement positionnés entre le 550D et le 7D. Et c'est un sacré bon appareil, en plus.
Nouveaux objectifs
EF 70-300mm f/4-5.6L IS USM
"Léger, compact et versatile", voilà une bonne description d'un zoom qui correspond à une gamme de focale très importante pour beaucoup de clients.
Un peu plus de 1000g et un prix qui devrait être très accessible (nous verrons quand Canon donnera des chiffres…)
EF 8-15mm f/4L Fisheye USM
À la fois zoom et fisheye ! En plus, il ouvre à f/4 !
Cet objectif va sans doute être très cher (la marque en L et l'anneau rouge en sont la garantie), mais il sera à peu près sans concurrence.
EF 300mm f/2.8 L IS II USM
Encore plus cher, voici un télé à focale fixe dont on attendait une petite rénovation :
Je connais plusieurs photographes animaliers ou de nature qui auront les yeux brillants en face de ce qui est souvent considéré comme le dernier télé raisonnable (grosse ouverture et longue focale). La vitesse de l'autofocus et le prix seront décisifs (il n'y a pas grand doute sur la qualité optique qui vient certainement pour une part des 2kg -tout rond- de verre et de métal).
EF 400mm f/2.8L IS II USM
Si vous avez encore de l'argent et des besoins de pro, voici le poids lourd :

J'aurais peur de demander le prix. La qualité sera sans doute astronomique et le poids le réserve à une forme d'élite : 3850 g.
Ce n'est pas tout !
Si vous n'en avez pas encore assez pour satisfaire votre curiosité (je savais les lecteurs de YLovePhoto exceptionnellement exigeants, mais j'espérai vous voir rassasiés…), Canon a encore quelques cordes à son arc. Ils ont aussi annoncé de nouveaux convertisseurs de focale (EF 1.4x III & EF 2x III).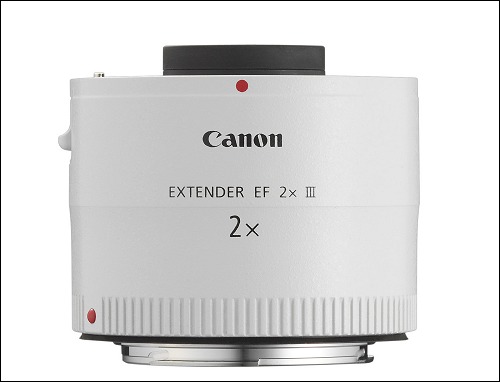 Et ils nous ont monté les premières photos de ce que seront les futurs nouveaux télé L pro en 500mm et 600mm (500mm F/4L IS II USM & 600mm F/4L IS II USM).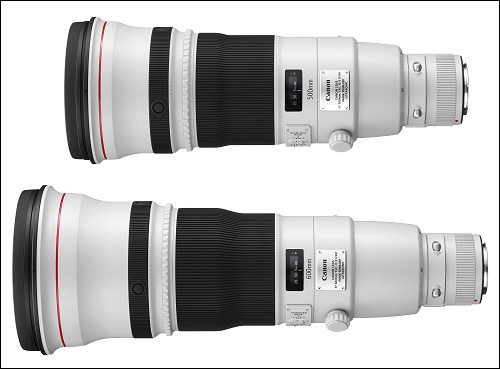 L'aviez-vous remarqué ? Canon aura donc bientôt renouvelé de fond en comble sa gamme de "grands blancs", les télés à l'optique de grande classe, avec un AF amélioré et une stabilisation d'image en progrès. Il est maintenant nécessaire soit de jouer au Loto, soit d'attaquer une banque (votre carte bleue n'y suffirait pas).
Une révolution Canon au service des photographes pros et experts.
Annonces de presse
Canon EOS 60D
Control, power, creativity – Canon empowers photographers to take the next step with the new EOS 60D
London, UK, 26th August 2010 – Canon today announces the latest addition to its world-famous EOS series of Digital SLR (DSLR) cameras – the new EOS 60D. Replacing the EOS 50D, the EOS 60D is designed for photographers who want to take their skills to the next level, offering high performance, a series of creative features, a Vari-angle LCD screen and enhanced ergonomics – empowering photography enthusiasts to capture outstanding stills and Full High Definition (HD) video for unique, creative results.

High speed, high resolution
With an 18 Megapixel APS-C sensor, the EOS 60D offers high levels of detail and a magnification of 1.6x the focal length of the lens to capture poster-size images in a variety of aspect ratios*1. Canon's powerful DIGIC 4 technology rapidly processes image information captured from the CMOS sensor's four-channel output, providing outstanding colour reproduction, as well as high-speed shooting at 5.3fps in bursts of 58 full-resolution JPEGs.
A standard ISO range of 100-6400 is extendable to 12800, providing smooth images with minimal noise in low light conditions. A 9-point, all cross-type autofocus (AF) system also provides swift and accurate focusing, with an extra-sensitive centre point for lenses faster than f/2.8, allowing photographers to artistically employ a shallow depth of field during portraiture or for more atmospheric shooting.
The EOS 60D features Canon's iFCL metering system, first introduced with the acclaimed EOS 7D, with a 63-zone Dual-Layer sensor. Information on subject location is gathered from the Auto Focus system, and is combined with colour and luminance readings for consistent accurate exposures whatever the situation. The Integrated Speedlite transmitter also provides in-camera control of multiple EX flash units for more creative lighting.
Shoot from all angles
A new 7.7cm (3.0") Vari-angle wide LCD monitor features a 3:2 aspect ratio and a 1,040k dot resolution, providing added flexibility and allowing photographers to view their images in incredible detail. The Vari-angle wide LCD helps frame shots from difficult angles, and can be positioned with Live View enabled to achieve the desired composition if shooting isn't possible using the viewfinder. The ability to capture wildlife portraits, overhead shots or ground-level photography is instantly enhanced, and the surface of the screen features an anti-reflective, water-repellent coating to protect the screen allows easy viewing in bright light and from a variety of angles.
Empowering creativity
A new Basic + function makes it easy for photographers to add their own creative touch to images without worrying about changing settings. Photographers can add ambiance to a scene by shooting according to lighting and scene type, with Portrait, Landscape, Close-Up, Sport, Night Snapshot or Creative AUTO modes all available. Different effects can be achieved by shooting with Basic + enhancements such as Daylight, Cloudy or Sunset or pre-set Picture Styles including Vivid, Soft, Warm or Monochrome.
Designed to provide power for those who wish to extend their creative vision, the EOS 60D features a host of new functions that help capture better images and in-camera effects to add an extra dimension. The powerful DIGIC 4 processor supports in-camera RAW image processing, allowing photographers to edit settings such as brightness, contrast, white balance or correct distortion or chromatic aberration. The edited image can then be resaved as a JPEG, ready to be printed or uploaded to a PC or the web.
For photographers who want to add post-production effects to their images without the need for expensive software, the EOS 60D also features a range of new creative filters that can be applied in-camera. Filters including Grainy B/W, Soft Focus, Toy Camera Effect and Miniature Effect provide images with a different feel, allowing photographers to create a themed collection – using Grainy B/W to give images a reportage style, for example – or easily smooth skin tone in portraits with Soft Focus.
EOS Movies: Full HD video with complete control
Offering photographers the freedom to go beyond stills, the EOS 60D captures 1920x1080p HD video with a variety of user-selectable frame rates, including 30, 25 and 24fps, as well as 720p video at 60 and 50fps. Movie Crop mode is also available, recording with the central 640×480 pixel area of the sensor to create an effective magnification of approximately seven times the focal length of the lens.
Full manual control in Movie mode allows photographers to employ their own exposure and focus settings and take advantage of the effects achieved from Canon's wide range of EF lenses. An external stereo microphone terminal and the ability to adjust sound recording level ensures the audio track recorded matches the visual quality of the video, capturing broadcast-quality sound.
For those who want to share images with friends and family, an integrated HDMI port is compatible with Consumer Electronics Control (HDMI-CEC), allowing video and images to be viewed on any compatible HD-ready TV and controlled via the TV remote.
Designed for flexibility
The EOS 60D features a completely redesigned body, combining an ergonomically enhanced, curved shape with a new button layout to make it quick and comfortable for photographers to change settings. Frequently used camera controls are grouped together for easy access, while the Quick Control Dial, Multi-controller and SET button have all been merged into one Multi Control Dial, enabling photographers to operate menus and enter settings quickly using their thumb. The mode dial also features a lock button, preventing unintentional changes to settings mid-shoot.
A dedicated Quick Control access button allows photographers to instantly reach the most common shooting settings and playback controls. Customising the functions of a number of buttons is also possible, allowing photographers to tailor the camera to suit their individual needs. To help achieve landscapes with perfectly level horizons, a horizontal Electronic Level can be displayed in the viewfinder or in Live View to assist composition and remove any potential need for post-production correction.
The EOS 60D is one of the latest Canon models to support high-capacity SDXC memory cards, providing up to 2TB of available space, allowing photographers to keep shooting HD video and full resolution RAW and JPEG stills without changing cards. For better management of larger image libraries on the camera, EOS 60D photographers can add a rating of 1 to 5 to their favourite images, allowing them to be easily located and viewed on-screen. Once transferred from the camera to a PC, the tags can also be viewed using a number of image editing and management programs, including Canon's DPP software.
Share the moment
For photographers who want to transfer content wirelessly, the EOS 60D includes Eye-Fi connected functions*2. The EOS 60D features a dedicated Eye-Fi section in the User Interface allowing WiFi functionality to be turned off when not required to save battery life
EOS 60D features at a glance:
18 MP APS-C CMOS sensor
Advanced creative features with Basic +
Vari-angle 7.7cm (3.0") 3:2 ratio LCD
Full HD movies with manual control
DIGIC 4
ISO 100-6400, H:12800
5.3fps shooting for up to 58 JPEGs
9-point cross type AF System
iFCL metering with 63-zone Dual-layer Sensor
Integrated Speedlite transmitter
In-camera RAW processing
*1 1:1, 16:9, 4:3 in addition to the standard 3:2 dimension
*2 This product is not guaranteed to support Eye-Fi card functions (including wireless transfer). In case of an issue with an Eye-Fi card, please check with the card manufacturer. Also note that approval is required to use Eye-Fi cards in many countries or regions. Without approval, use of the card is not permitted. If it is unclear whether the card has been approved for use in the area, please check with the card manufacturer