The PMA fair which will happen in Las Vegas between the 3rd and the 5th of March 2009 will bring us many news and a few surprises. All the signs are there, as confirmed by my informers. There is only a few weeks to be patient, but expect most important news to be revealed a few days before the opening.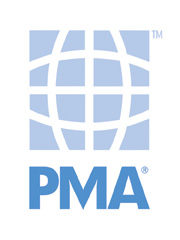 If you want to go through the various brands with me, we will see what is coming.

Canon
The red brand will have few impressive news. This is a pity because it would be necessary to replace the Canon EOS 450D / Rebel XSi but it is probably still too early for that. Anyway, we should receive the first informations and an announcement that it will get video mode (the Nikon D90 is already working against it) and could bring the improvements needed for a serious use of video by all.
Canon will probably limit itself to pro products for the high-end only: An extension of the Canon EOS 1D range with a new Canon EOS 1D Mark IV and most importantly a Canon EOS 1Ds Mark IV. This will not touch any of us except the real pros (with their budget), but the mere presence of Sony Alpha 900 and Nikon D3x unbalanced the aging Canon EOS 1Ds Mark III.
Nikon
The yellow brand had a sumptuous 2008 year with no less than the launch of the Nikon D90, the Nikon D700 and the Nikon D3x who are sharing the market from low-end to high-end. This full-barrel shot stunned the competition and is starting to collect market shares from immobile Canon.
But it would not suffice for Nikon. The Nikon D40 and the Nikon D60 need to be renewed for the customers with the smallest wallet (or suffering from our recession times)… because the Nikon D90 already aged them with its brining of video capability. Very certainly, Nikon will bring this mode to entry-level SLR cameras, may be with with very small improvement steps and in order to wait for more profound changes in the second half of 2009.
The rumor currently says:
Nikkor AF-S VR-II 200mm f/1.8
Nikkor AF-S VR-II 300mm f/2
Nikkor AF-S VR-II 400mm f/2.5
Nikkor AF-S VR-II 70-200mm f/2.5
But in parallel to these army-level moves around SLR cameras, Nikon is preparing to launch a new range of super-tele-lenses. And it will be a loud bang: very wide apertures, fixed focal length from 200mm to 400mm (maybe even more); Enough to redefine the high-end of tele lenses. Unfortunately, this will be out of reach for most of us.
Sony
Here, information is scarce and this is usual with Sony. Some expected (!) to hear announcements during the CES fair this month. They failed to hear anything…
But, there are three SLR cameras to be replaced at Sony: Alpha 300, Alpha 350 and Alpha 700. They will be all replaced before Summer, this is certain now. PMA 2009 should see at least two of these announced.
Things are more uncertain for the Alpha 200. Even older, but its market positioning may not ask for an early replacement.
Furthermore, I was about to forget the arrival of some new lenses. At the strict minimum people should be able to see the already announced 70-400 f/5.6 G SSM super-zoom.

Pentax / Samsung
The association of Pentax and Samsung will soon produce new fruits. Everybody speaks about the Pentax K30D (either in full frame or APS-H version), some would like to see a K3D (full frame with a VERY high-resolution), but there does not seem to be any real informations for the PMA itself.
The only certain thing is the arrival of three (I said 3) new SLR cameras this year. They will be weather-sealed, which goes well with the good fame of the current Pentax cameras like the K20D. this was confirmed by Hoya (owner of Pentax). But what will be in them? All is depending on the ambition of Samsung (designer of the sensors) and the market understanding of Pentax (designer of the SLR cameras). Personally, I think (no actual information here) that Pentax and Samsung will be revealing the direction of their work IF they have a Full Frame sensor in the works. But nothing will be precise if they keep APS-H sensors (intermediate size between common APS-C and Full Frame). A lot of work is in progress and it is still a bit early to show finished cameras.
Olympus
Olympus must run behind the speeding train of Micro-Four-Thirds format that has been pushed by Panasonic. PMA-09 would be the place to announce a first camera of this kind at Olympus. But there probably not be anything more.
I am afraid this brand is on a sliding slope if it let itself go. At the latest this Summer, they need a complete overall of their SLR range with Micro-Four-Thirds (the Four-Thirds format itself seems to have no impetus left now).
Panasonic
Here is the big question mark: Will Panasonic present a complement to the Panasonic Lumix DMC-G1? the camera to bring Micro-Four-Thirds at a reasonable price level (the G1 is clearly priced at the wrong height). Without any precise information, I would think that this complement will arrive at PMA 2009.