This auction sale is a bit unusual. The camera bag does not look like anything nice, it's covered with old dirt, but its value would be lowered if cleaned, it's really nearly unique, it's not been used a lot, but traveled very far.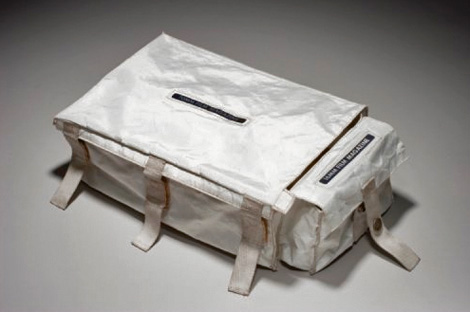 This is the bag used to store 16mm and 70mm film magazines for Jim Irwin and Dave Scott, astronauts in the Apollo 15 Lunar Module. Landed on the moon on July 30, 1971 the bag was used for two 7-hour EVAs (extra-vehicular activities) and the dust is actual lunar dust.
It goes to auction at Bonham's in New York City. Price estimate: $40,000 – $50,000.