Canon first proposed it in Japan, It comes to the United States now. On the Canon EOS 7D and EOS 5D MkII, it will soon be possible to return the camera to Canon repair services to have a new dial installed with a central lock button.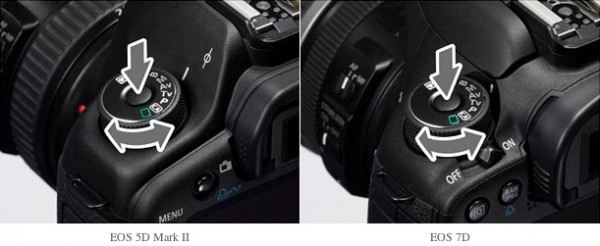 What seems pretty simple could well be a revolution for those who loose too easily the position of this dial and find themselves shooting in a mode very different from those they expected (personally, on a Sony A700, I shot quite a number of pictures, unwillingly in manual or sunset mode…)
Price is still unknown but probably a little over $100 or 100€. Whenever it will come to Europe.