The Nikon D7000 suffers from its launch of an abrupt appearance of some white spots (or clear spots or hot pixels) when recording video sequences in very low light(the issue is discussed by energetic participants on the Nikon Rumors forums).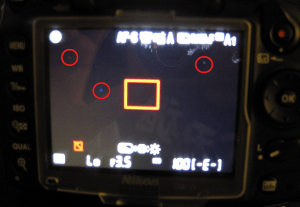 The phenomenon is not always visible, but it is clearly visible (no pun intended). Nikon decided to produces a new version of the D7000 firmware which, even if it does not solves completely the issue, will "reduce" it.
Download the firmware 1.0.1 on the Nikon web site.