Mother's Day is on us. And Father's Day, too. And if our parents are not strictly as enthusiastic about photography as we are, they probably don't want to lug around a big SLR camera but they did not fail in asking for advice on what camera they should pick. It's time to answer with the perfect gift.
This is a great idea for Mothers Day or Fathers Day: A point-and-shoot photo camera to snap pictures of the kids and grand-kids. But how do we pick the best one? There are thousands of them, the largest brands launch new models each and every week. So, let's follow simple rules (They're always the best ones).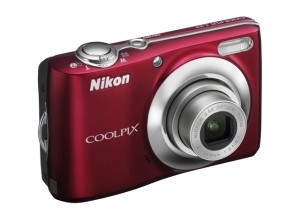 A nice lens
Whatever the other qualities of a photo camera, I can't repeat it enough: The lens is critical. The digital sensor may have millions of pixels, in a mobile phone, the poor plastic bit that is sold as a lens is the limiting factor.
Watch for cameras whose lens opens wide (it may be f/2.8 or f/4 maximum) because this allows to shoot with less light. If it feels useful, the zoom amplitude may be worth looking at, but the widest amplitudes generally go with (relatively) bad quality. On the opposite, a short focal length (35mm or 28mm, as film equivalent) is also a safe way to shoot a good picture when there is not enough space to move back. All this will secure a good image success rate in the usual conditions of a kid's birthday party or a family dinner.
Cute or robust?
The compact photo camera market has progressively split itself between small jewel-like cameras (often quite fragile) and more robust cameras (whose appearance makes them far less cute).
You will have to choose depending on the desired size (according to the person who will receive the gift) and the kind of use (a grand-dad may not lend his camera as easily to a young kid depending on the kind of camera).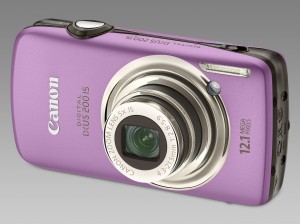 LCD comfort
The next most important item is the LCD screen on the back of all the point-and-shoot cameras. This display must be as readable as possible, even in the sun light. This is never completely true (the right technology is just not there yet) even if the OLED displays are not far from perfection. But if you can test and compare at the door of the shop, you will immediately see which one to choose.
The digital sensor
Finally, you can have a look at the image sensor. The best solution is still to have a very large-sized sensor (usually described as APS-C format or SLR-size sensor). In this case, the camera is slightly bigger but the image quality is notably improved. You'll get a sensor normally found in a Digital SLR photo camera.
With all this, you're ready to go and pay a visit to the windows of the point-and-shoot camera shops
in your city. Just in time for Mothers Day and Fathers Day.