With the arrival of Lightroom 4, there are a few interesting articles and posts that we can find on the Internet. They describe the specifics of this version and point at the quite remarkable features of this new version.
First, it is possible to download the version 4 beta. So, why not? (apart from the risk associated with working in a software version which is not fully debugged and may not even work when the final version reaches the online shelves – you've been warned)
The public beta version of Lightroom 4 can be downloaded on the Adobe Labs website.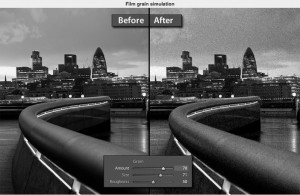 The most prominent progress certainly comes from the following:
the RAW dematricing engine has been improved again
some new modules were included to support book and maps creation using your own photos
a new interface to touch-up colors and tones
it becomes possible to locally correct the white balance
digital noise and moire local correction
new features targeting video correction
If you don't have the time (or the courage) to try it by yourselves, I recommend a few good posts I found on the Internet:
But even if you do not start playing with the new Lightroom, if you still keep the old version of Lightroom, it is still possible to spend some time using Lightroom. I collected some very good articles for you (in various languages, as usual here):