One of the most attracting features of the Adobe Photoshop CC suite of photographic tools is its image management tool which allows sorting, ordering, labeling and most important -to my eyes- comparing several pictures in order to choose the best one. Yes, I have the (bad?) habit of shooting in rapid fire when I'm photographing wildlife, but even in many other cases.
I find several advantages to it:
At 5 frames per second on my Canon EOS 70D, the animal moves are decomposed enough to chose the best attitude (e.g. avoiding blinking eyes);
I also learned a long time ago that optical stabilization is not the perfect tool to remove strictly all the fuzz and inside a continuous shooting set, the second or the third is often a tad bit more precise, more crispy than the first one (the small move induced by pressing the shutter button will produce a minuscule imprecision that is not welcome on a large-sized  print when the tripod is not available).
Of course, this forces me in comparing thousands of photos. Two by two or three by three, I must choose the best one and dump the other(s). On Adobe Bridge, it goes very fast. But, if -like me) you started regretting the time of simple software prices (instead of monthly license rental costs), you want to go and look elsewhere.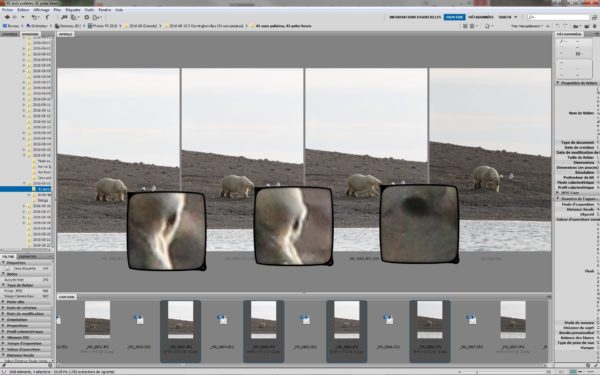 On Windows (it would work on MacOS too), I tried Lightroom but its library management is definitely not living well with my (bad?) habit of transferring files from disk to disk, grouping and backing up in many locations (while handling more than 2 TB of archives). So what can I do? I had to find a better solution, preferably a low-cost one. Since I don't like the idea of pirating a big executable version (is it still happening today?), I rushed into photo forums  and found FastStone FSViewer which is free for personal use on Windows.
The user interface is not the same as Bridge, of course. But you can easily and quickly compare 4 images. Maybe somewhat faster than on Bridge.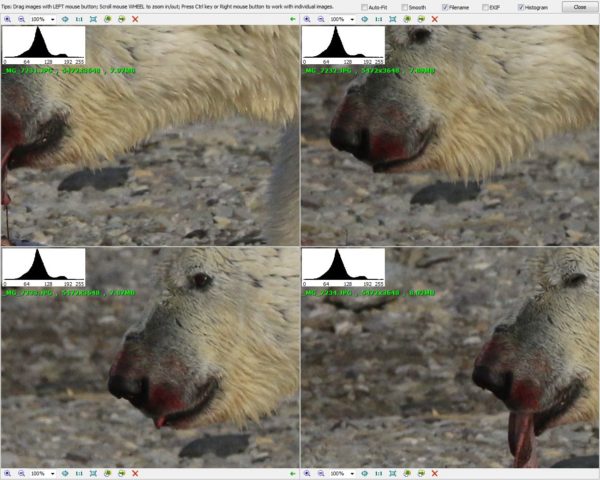 This is a free download and it is a good replacement for Adobe Bridge on Windows (I will no longer need to keep this old version, I can go freeware).