In the recent days, I saw a bit of information reproduced on many different photo-related web sites. Initially, I did not intend to write about it, but I am finally changing my mind to comment not the news, but the way it is reported.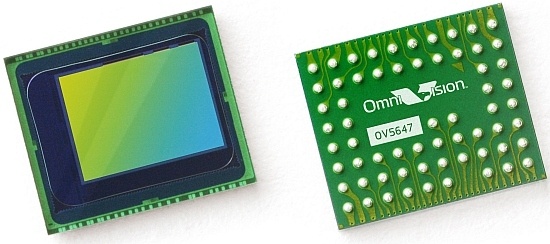 The news: OmniVision announced a 1/4″ digital photo sensor with 5 mega-pixel resolution. Its reason for fame: It will allow to shoot RAW files even in mobile phones. But, why, oh! why is it such a news?
The reality: No cheap photo camera, like found in the mobile phones, produces anything else than a JPEG file (no RAW).
As a matter of fact, we should notice something: This reality does not come from the limits of the sensor but from the explicit will of the camera manufacturer to integrate the direct production of a very usable file format for users who are not very well technologically endowed. So, one the one hand, marketing does not need RAW files, one the other hand the sensor providers must sell a full-fledged solution including a sensor and chips for automatic JPEG production. Some people, like DxO-Labs, well known for their image management software (clearly aiming at the high-end of photo imaging), are also (more discreet) suppliers of electronic solutions to produce easily JPEG pictures, well cleaned of their noise, a bit improved, and ready to use.
So, where does OmniVision stand? They do not have a full solution and they publish a press release that will turn their weakness of not having the right tools for their market into its exact opposite; But, for that, they had to ignore the reality that RAW is not needed in the mobile phone market. So, the Marketing Department of OmniVision managed a good PR communication: Have many people speak/write about their slightly limited product on "high-end" blogs and web sites, giving it a visibility which goes much farther than the intrinsic qualities of the product.
Kudos to OmniVision, but not to all those who wrote about it without questioning the PR first. They should have asked: "Why a 10-bit RAW in a 5 MP sensor?"
One of the most moderated articles: Photography Blog.