This month of August 2010 is definitely rich in news of importance for the expert photographer. After Nikon and Sony, Canon is ready to present its new offering. Where Sony had 4 new DSLR cameras, Canon has one new Canon EOS 60D and 4 high-quality new lenses.
Canon EOS 60D
This is a very coveted market segment where Canon places its new Digital SLR photo camera, the EOS 60D. It comes right after the Canon EOS 50D and brings a nice set of improvements that will be welcomed by all Canon lovers.
More pixels (as usual) with an 18 mega-pixel APS-C CMOS sensor (borrowed to the Rebel T2i or EOS 550D), continuous shooting at 5.3 frames/s, a sensitivity range of ISO 100-6400 (extendable to ISO 12800) and the Canon EOS 7D metering system. These are systematic improvements to the existing EOS 50D. Canon is used to small increments in this camera range, but they decided to be more consistent than usual.
On the other side, to avoid direct competition with the EOS 7D, the new EOS 60D is actually a smaller, lighter body than the 50D, and it sports a new articulated tilt-and-swivel LCD screen.
In the same direction, we can no longer be surprised to see than the EOS 60D uses SD/SDHC/SDXC memory cards.
Main features:
18 MP CMOS sensor (APS-C)
Digic 4
Sensitivity: 100-6400 ISO (Hi: 12800 ISO)
Exposure Metering: iFCL system (already used in the EOS 7D)
Continuous shooting: 5.3 frames/s
Viewfinder: 98% with 0,95x (interchangeable focusing glass)
Full HD Video mode (from 1080p @ 30 fps) with manual control
9-point AF system (new system all Cross-type Sensors, all f/5.6 except for f/2.8 center)
Improved Autofocus for Video capture and supporting LiveView mode
LiveView mode
In-camera RAW image processing: brightness, contrast, white balance or correct distortion or chromatic aberration
Tilt-and-swivel 3″ LCD screen (1040k pixels)
Integrated flash GN13 (able to control distant flashes)
SD/SDHC/SDXC memory card slot
800g
This is nice to see Canon able to reposition the elements of its DSLR camera offering after the introduction of the EOS 7D which was temporarily reducing the readability of the whole range. Now, the EOS x0D (with 60D now) is clearly positioned between the 550D and the 7D. And it is a damn-good camera, too.
New lenses
EF 70-300mm f/4-5.6L IS USM
"Lightweight, compact and versatile", this is a good description of a zoom lens that is covering an important product range.
A little more than 1000g and a price that should be accessible (let's see when Canon gives a precise figure).
EF 8-15mm f/4L Fisheye USM
Simultaneously a zoom lens and a fisheye! And it is opening at f/4!
This lens will probably be expensive (the L marking and the red ring is a sure sign), but there is not much competition here.
EF 300mm f/2.8 L IS II USM
Even more expensive, here comes a prime lenses that needed a little refreshing:
Many a wildlife photographer will be interested by what is often considered as the last reasonable prime lens (wide opening and long focal length). AF speed and price will be a deciding factor (we have to already assume exceptionally good optics, in part due to the 2000 g of glass and metal).
EF 400mm f/2.8L IS II USM
You still have money and pro needs, here comes the heavy-weight:

I would even be frightened to ask for the price. The quality will probably be superlative and the weight is not for everybody: 3850 g.
That's not all!
If you still don't have enough (I know that the YLovePhoto readers are exceptionally demanding, but I hoped you would already be satisfied…), Canon has other ideas to appeal to you. They announced new focal extenders (EF 1.4x III & EF 2x III).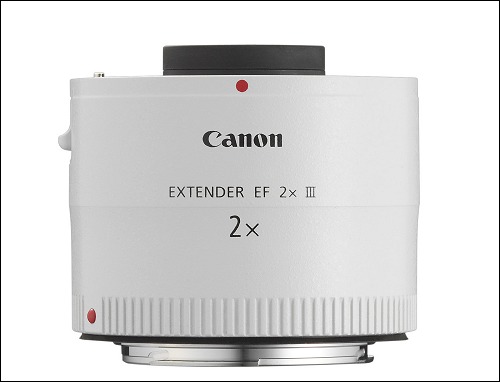 And they have been showing the first pictures of what will be the new 500mm and 600mm pro L tele-lenses (500mm F/4L IS II USM & 600mm F/4L IS II USM).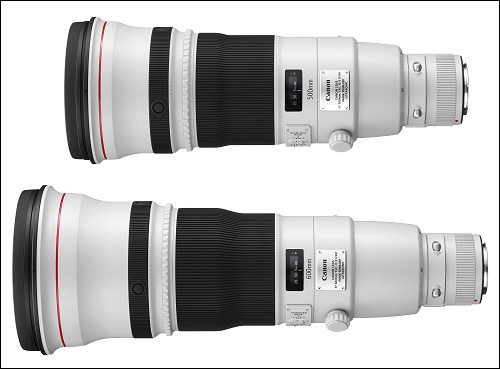 Did you notice? Canon will soon have fully renewed its range of white tele-lenses with the same high-level quality of optics, improved AF, and improved image stabilization. It's time to go and attack a bank (your account will certainly not be enough).
An enormous overhaul of the Canon offering for pro and expert photographers.
Press Releases
Canon EOS 60D
Control, power, creativity – Canon empowers photographers to take the next step with the new EOS 60D
London, UK, 26th August 2010 – Canon today announces the latest addition to its world-famous EOS series of Digital SLR (DSLR) cameras – the new EOS 60D. Replacing the EOS 50D, the EOS 60D is designed for photographers who want to take their skills to the next level, offering high performance, a series of creative features, a Vari-angle LCD screen and enhanced ergonomics – empowering photography enthusiasts to capture outstanding stills and Full High Definition (HD) video for unique, creative results.

High speed, high resolution
With an 18 Megapixel APS-C sensor, the EOS 60D offers high levels of detail and a magnification of 1.6x the focal length of the lens to capture poster-size images in a variety of aspect ratios*1. Canon's powerful DIGIC 4 technology rapidly processes image information captured from the CMOS sensor's four-channel output, providing outstanding colour reproduction, as well as high-speed shooting at 5.3fps in bursts of 58 full-resolution JPEGs.
A standard ISO range of 100-6400 is extendable to 12800, providing smooth images with minimal noise in low light conditions. A 9-point, all cross-type autofocus (AF) system also provides swift and accurate focusing, with an extra-sensitive centre point for lenses faster than f/2.8, allowing photographers to artistically employ a shallow depth of field during portraiture or for more atmospheric shooting.
The EOS 60D features Canon's iFCL metering system, first introduced with the acclaimed EOS 7D, with a 63-zone Dual-Layer sensor. Information on subject location is gathered from the Auto Focus system, and is combined with colour and luminance readings for consistent accurate exposures whatever the situation. The Integrated Speedlite transmitter also provides in-camera control of multiple EX flash units for more creative lighting.
Shoot from all angles
A new 7.7cm (3.0") Vari-angle wide LCD monitor features a 3:2 aspect ratio and a 1,040k dot resolution, providing added flexibility and allowing photographers to view their images in incredible detail. The Vari-angle wide LCD helps frame shots from difficult angles, and can be positioned with Live View enabled to achieve the desired composition if shooting isn't possible using the viewfinder. The ability to capture wildlife portraits, overhead shots or ground-level photography is instantly enhanced, and the surface of the screen features an anti-reflective, water-repellent coating to protect the screen allows easy viewing in bright light and from a variety of angles.
Empowering creativity
A new Basic + function makes it easy for photographers to add their own creative touch to images without worrying about changing settings. Photographers can add ambiance to a scene by shooting according to lighting and scene type, with Portrait, Landscape, Close-Up, Sport, Night Snapshot or Creative AUTO modes all available. Different effects can be achieved by shooting with Basic + enhancements such as Daylight, Cloudy or Sunset or pre-set Picture Styles including Vivid, Soft, Warm or Monochrome.
Designed to provide power for those who wish to extend their creative vision, the EOS 60D features a host of new functions that help capture better images and in-camera effects to add an extra dimension. The powerful DIGIC 4 processor supports in-camera RAW image processing, allowing photographers to edit settings such as brightness, contrast, white balance or correct distortion or chromatic aberration. The edited image can then be resaved as a JPEG, ready to be printed or uploaded to a PC or the web.
For photographers who want to add post-production effects to their images without the need for expensive software, the EOS 60D also features a range of new creative filters that can be applied in-camera. Filters including Grainy B/W, Soft Focus, Toy Camera Effect and Miniature Effect provide images with a different feel, allowing photographers to create a themed collection – using Grainy B/W to give images a reportage style, for example – or easily smooth skin tone in portraits with Soft Focus.
EOS Movies: Full HD video with complete control
Offering photographers the freedom to go beyond stills, the EOS 60D captures 1920x1080p HD video with a variety of user-selectable frame rates, including 30, 25 and 24fps, as well as 720p video at 60 and 50fps. Movie Crop mode is also available, recording with the central 640×480 pixel area of the sensor to create an effective magnification of approximately seven times the focal length of the lens.
Full manual control in Movie mode allows photographers to employ their own exposure and focus settings and take advantage of the effects achieved from Canon's wide range of EF lenses. An external stereo microphone terminal and the ability to adjust sound recording level ensures the audio track recorded matches the visual quality of the video, capturing broadcast-quality sound.
For those who want to share images with friends and family, an integrated HDMI port is compatible with Consumer Electronics Control (HDMI-CEC), allowing video and images to be viewed on any compatible HD-ready TV and controlled via the TV remote.
Designed for flexibility
The EOS 60D features a completely redesigned body, combining an ergonomically enhanced, curved shape with a new button layout to make it quick and comfortable for photographers to change settings. Frequently used camera controls are grouped together for easy access, while the Quick Control Dial, Multi-controller and SET button have all been merged into one Multi Control Dial, enabling photographers to operate menus and enter settings quickly using their thumb. The mode dial also features a lock button, preventing unintentional changes to settings mid-shoot.
A dedicated Quick Control access button allows photographers to instantly reach the most common shooting settings and playback controls. Customising the functions of a number of buttons is also possible, allowing photographers to tailor the camera to suit their individual needs. To help achieve landscapes with perfectly level horizons, a horizontal Electronic Level can be displayed in the viewfinder or in Live View to assist composition and remove any potential need for post-production correction.
The EOS 60D is one of the latest Canon models to support high-capacity SDXC memory cards, providing up to 2TB of available space, allowing photographers to keep shooting HD video and full resolution RAW and JPEG stills without changing cards. For better management of larger image libraries on the camera, EOS 60D photographers can add a rating of 1 to 5 to their favourite images, allowing them to be easily located and viewed on-screen. Once transferred from the camera to a PC, the tags can also be viewed using a number of image editing and management programs, including Canon's DPP software.
Share the moment
For photographers who want to transfer content wirelessly, the EOS 60D includes Eye-Fi connected functions*2. The EOS 60D features a dedicated Eye-Fi section in the User Interface allowing WiFi functionality to be turned off when not required to save battery life
EOS 60D features at a glance:
18 MP APS-C CMOS sensor
Advanced creative features with Basic +
Vari-angle 7.7cm (3.0") 3:2 ratio LCD
Full HD movies with manual control
DIGIC 4
ISO 100-6400, H:12800
5.3fps shooting for up to 58 JPEGs
9-point cross type AF System
iFCL metering with 63-zone Dual-layer Sensor
Integrated Speedlite transmitter
In-camera RAW processing
*1 1:1, 16:9, 4:3 in addition to the standard 3:2 dimension
*2 This product is not guaranteed to support Eye-Fi card functions (including wireless transfer). In case of an issue with an Eye-Fi card, please check with the card manufacturer. Also note that approval is required to use Eye-Fi cards in many countries or regions. Without approval, use of the card is not permitted. If it is unclear whether the card has been approved for use in the area, please check with the card manufacturer