Let's assume that in these times of preparing for the end-of-the-year gift purchases, you are looking for the best EVIL/hybrid photo camera, or the best camera of this type from the point of view of the Image Quality (IQ) of its sensor. DxOMark will give you a quick answer.
This is not perfect (it does not take into account any of the ergonomics of the camera, for example), but for a photographer in love with great image quality, the conclusion will be quickly drawn as you can see below: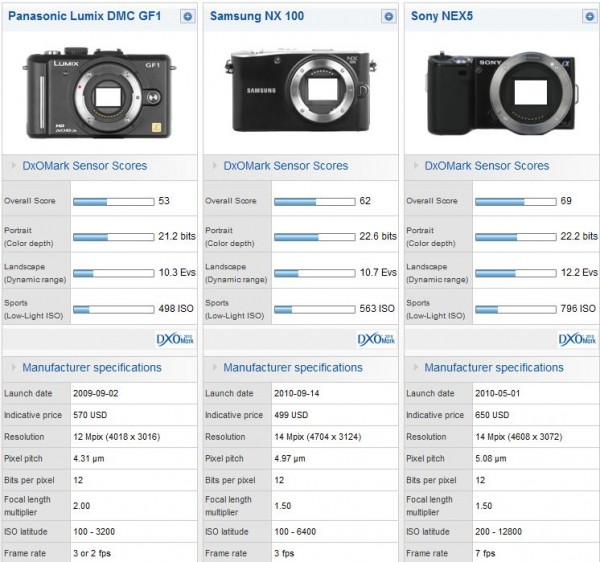 The Sony NEX-5 is clearly ahead except in terms of color depth (which is particularly sensitive for smooth areas and soft fading colors that are more important in portraiture than in action sports photography).
Sony NEX-5: 69 points
Samsung NX 100: 62 points
Panasonic DMC GF1: 53 points