Sometimes, I need to get new inspiration for my photography. I feel my photography eye is dead. Don't we all?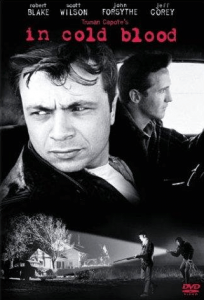 Here's what I can do to help start again with fresh ideas, new energy for photography:
Open a photo book and start looking for what surprises you and is different from your own work: Different subjects, different compositions, new colors, new places.
Pop a DVD and watch a movie. Sometimes, you will notice how a director of photography can be a great photograph. I'd like to mention two movies right now: In Cold Blood (by Richard Brooks, 1967; DoPh: Conrad L. Hall) and Desert Flower (by Sherry Horman, 2009; DoPh: Ken Kelsch).
Go to an art museum near me and check for all kinds of paintings and graphic art.
Go and visit a local craftsman to see what they do with metal, wood or stone. Art can sometimes start from all kinds of materials.
Open a photography magazine and skip the hardware/software pages to check the pictures from great photographers: I like the photo agency pages of Chasseur d'Images (in France, Europe) for they present commercial photography at its best.
Usually, it's enough to go further, not only as a zombie, but as a renewed photographer.
Post scriptum: For those who did not recognize his name, Conrad L. Hall is a director of photography who is widely recognized and participated to many great movies. Just remember American Beauty and Road to Perdition (both of Sam Mendes), or Butch Cassidy and the Sundance Kid.