Several contacts absolutely want to talk to me of the launch of an upcoming Nikon D4. There certainly is something brewing, but…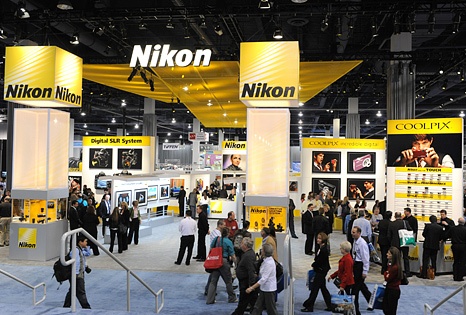 If I am not just trolled by daydreamers (these contacts were unknown to me up to now), here is more or less what this new Nikon D4 pro SLR photo camera would look like (to replace the current Nikon D3s).
Resolution: somewhere between 18 and 32 MP (a bit wide, I know; and I don't believe in 32 MP with the proposed sensitivity) on an FX (Full Frame) digital sensor
Sensitivity: 100-102400 ISO (maybe 50-102400 ISO)
Exposure: 1,005-pixel RGB 3D Color Matrix Metering III (evolution of the previous CMM-II)
Continuous shooting: 10 frames/s (12 or 15 frames/s in DX-crop mode)
Buffer size: Unknown
Video capture: HDMI 1080p
Autofocus: 51-area Nikon Multi-CAM 3500FX
Back LCD: Unknown
Storage: 2x Compact Flash (Type I / Type II)
This leaves me wondering while waiting for some more precise or reliable information sources to confirm it. All the more because the availability wouldn't be before Autumn 2011 or end of 2011.
You're the judge.