Obviously, Photoshop CS6 is not available yet (CS5.5 has just been announced) but it is already possible to sweep through the information already available from various sources (some official, some not) about this next generation of Photoshop. Some isolated elements have already been disclosed by Adobe in public shows and some have been revealed (or alpha-tested) to people close to Apple.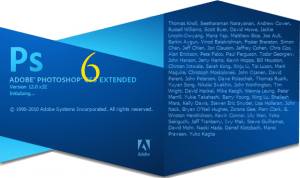 What is clearly the matter of speculative thinking is the availability date of Photoshop CS6. Most observers indicate that nothing should be expected before the beginning of 2012. But the usual cycle could be shortened to to take advantage of the holiday sales of the end of 2011.
On the contrary, some technical features are getting pretty clear.
Presentation
Visibly, Photoshop CS6 will receive a (more or less) revamped interface in order to take a better advantage of multiple screens (many graphic designers and photographers now use several screens to widen their work space and to spread several applications around). PS CS6 will allow to better spread the tools, palettes between these screens with a new specific "docking" mode and maybe some additional features to support these users.
Furthermore, it is also said by some that the integration of the high-end graphic card features will be improved again (to speed up many basic functions of Photoshop).
Features and productivity
Adobe is preparing to provide a whole set of new features looking toward the best possible result with the smallest number of steps for many day-to-day needs. We already new the content-aware fill feature to quickly clean up a picture zone without hours of brushing details and textures to keep the change as invisible as when the communist Kremlin was wiping out previous officials from photographs.
Here, Photoshop will come with CS6 features to give a picture the look and appearance of another which is provided as reference image. The examples that Adobe Photoshop could use may be as diverse as the pictures from a well known photographer ("I want my photo to look like one photo from Laurent Baheux or like one photo from David Lachapelle"). If you will not get their genius and elegance, at least, your picture will look similar enough.
I expect that if the reference image is an HDR picture, you will obtain directly the same colorful look without the effort to combine several images, and without the long DIY work of false HDR in Photoshop (6 not-so-easy-to-remember steps).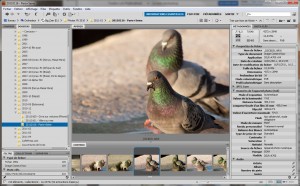 More generally speaking, the automated tasks like "automatic contrast" or "automatic colors" will be much improved and simplified in order to solve simple problems we all encounter: bad contrast, fuzzy images from hand-held vibration, offset colors, etc.
Then, (as usual, I'm tempted to say) Adobe is ready to improve its selection tools with more efficiency, faster operation, more precision.
Video et animated images
If you are interested in the possibility to present your photographs in an animated format, there will certainly be some more possibilities to go beyond "Animated GIF", and Adobe Helium will be there to allow the creation of sequences, animations, and even some interactive web components based upon CSS3 and HTML5.
Furthermore, the video capture feature of our SLR cameras will be better served. This is pretty sure, even if we don't know much except that the new Canon codec being developed for the future Canon EOS 5D MkIII will be supported.
Conclusion
We still have nearly a full year to wait until we see the details, but the already-planned features are significant. They will come with an extension of the use of the 64-bit architecture allowing to handle forever more memory space (we already know that 4 GB of RAM is now the minimum for comfort when using Photoshop and PS CS6 will be no exception).
Some ask if Adobe will apply its subscription/rental offer (month-by-month payment) onto CS6 and onto some other markets than USA. If this is the case, it will be the consequence of the subscription offer there and it could well start before the launch of Photoshop CS6.
Meanwhile, you can still go and have a look at the preview of some features of Photoshop CS6 (Alpha version) from November 2010.