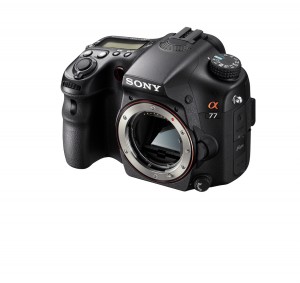 Now that the new Sony SLT-A77 and Sony SLT-A65 have been presented to the press, the question which is asked by most photographers is: "seeing the nice figures shown by Sony, what about the image quality?"
But this is a very difficult exercise. All the more difficult because nobody has final production cameras to test and review (they will only exist at the end of September and won't be sold before next October). Imaging Resource demonstrates this with good test pictures (or is it sample images?) shot in very good conditions (As a matter of fact, others like Luminous Landscape, chose not to show any image) but they create some doubt about the exact quality that can be expected from these photo cameras (The Alpha 77 is tested, but everybody understands that the Alpha 65 will certainly provide nearly identical images from the same digital sensor).
I want to believe that today's tests will be done again by the same bloggers with production cameras (and mostly with the final firmware). Nevertheless, the owners of the early Alpha 700 will probably remember that Sony is sometimes capable of waiting months after the start of production to provide "the right firmware" for a DSLR photo camera.
Sources:
See also sony sample pictures: