Happy new year to all YLovePhoto readers! I hope that 2012 will bring you joy and photography.
It's now time to look back at the year behind us and try and see what is coming in 2012.
2011
Two features were really striking in 2011:
Natural disasters: The earthquake in Japan and the floods in Thailand have been claiming lives and hitting hard on the photography industry.
Sony had a glowing track of new products.
The Spring 2011 earthquake in Japan was right in front of major photo industries and we all remember that the consequences have been devastating for both the Japanese people and an industry whose main centers were very near the epicenter. Nikon was certainly among the first victims, but nearly all other companies stumbled.
As if that was not enough, Thailand experienced heavy floods that are just now beginning to really recede. Again, Nikon was a very visible victim.
The employees of all these companies fought for both their security and the well-being of their companies. Some of them even succeeded in avoiding some of the most visible impacts. For example, nearly no sales were lost during the Christmas season, but this came from hard work more than actual luck.
Despite these tough conditions, Sony has made impressive announcements both in the DSLR camera and hybrid camera markets. You may think what you want of the qualities of the new semi-transparent mirrors for the Alpha SLR series and of the APS-C hybrid NEX cameras with inter-changeable lenses, they both brought new features, new ideas and even new ways to look at a digital camera that all other photo companies now need to take into account.
The Sony Alpha 77 (and the Alpha 65) appeared as a major step forward and the NEX-7 and NEX-5n have been such a commercial success that Sony is currently reviewing their strategy to cash quickly on these.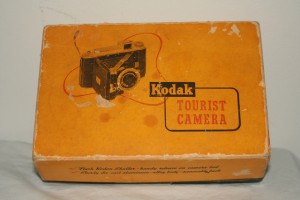 Add to these that some actors left or nearly left the field (Kodak selling the last parts of the photography business, Olympus fighting for its life after the surprising financial decisions of its former management) and we have a pretty unusual year on our hands.
2012
So, what will a new year bring to the photographers? We all know that reading the future is an exercise that is both humbling and funny when you look back at last year's predictions. But, there are a few elements that can already be plotted and should not be too far from the mark.
Sony will extend quickly the lens list for the NEX family. Probably adding new cameras in the second half of 2012.
Sony will produce two (maybe three) new Full Frame SLR cameras to replace the old Alpha 900. Resolution may be enormous since they will probably apply the technology from the existing 24-MP APS-C sensor, leading to something like a 33-MP sensor (or more if their engineers have a bit of fun with silicon wafers).
Nikon, which has seen all its plans delayed by Mother Nature, will launch first a D4 (11 fps, 16 MP, up to ISO 102400 or ISO 204800) and a D800 (33 MP or 36 MP, up to ISO 25600, at 4 fps), then could well launch a replacement to the D7000 and D300s (either a D7100 with heavy body or D400).
Nikon could also start at least a new entry-level camera around the end of 2012.
Canon is going to replace the EOS 5D MkII (no surprise) but they could be preparing radically new products for entry-level photo markets.
Pentax needs to find new directions now that it is in the hands of Ricoh. 2012 should be interesting: Either Ricoh will merely scrap the SLR business or they will launch a new family of cameras in 2012.
Olympus cannot launch anything significant before they -really- find closure to their financial woes. It has already been so long that the chances of survival are probably under 50% now even if a buyer appears.
Samsung is probably no longer trying to fight in the SLR market, but will keep adding to their hybrid line of digital cameras. They could become a major actor, annoying even Sony here.
Panasonic will have a hard time finding ways renewing the 4/3 and µ-4/3 formats.
Leica is in another world altogether.
Sigma is already dead for the SLR, but they don't know it yet.
All in all, I believe that the SLR market is condensing on a relatively small number of brands, while the hybrid market seems here to stay with even less players.
Since most companies want to move the awful year of 2011 back in the nightmare scene, expect some serious technology push, probably for the easy targets: more pixels, more sensitivity, more gadgets. The chances of seeing a real technology revolution seem small.