Using Google Trends, I tried to see the impact of what I thought were the most notable rumours in preparation of the next PMA fair in March. Was I in for a surprise! Pentax does not even score on the graph for the Pentax K30D…
Visibly, the Nikon D400 is considered more worth of rumours and comments than any other possible future camera.
Scale is based on the average worldwide traffic of nikon d800 in the last 12 months.
pentax k30d 0 canon 500d 0.75 nikon d800 1.00 nikon d400 1.80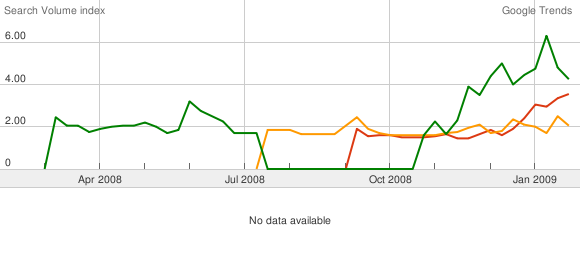 All the details on the Google Trends page comparing pentax k30D, canon 500D, nikon D800, nikon D400.