The best of all worlds, the miracle combination. But, most of all, a great little trick of engineering: a radio remote control for your photo camera which communicates with a small gadget fixed in the flash shoe of your SLR camera and transmitting the image right from the SLR direct AV connector.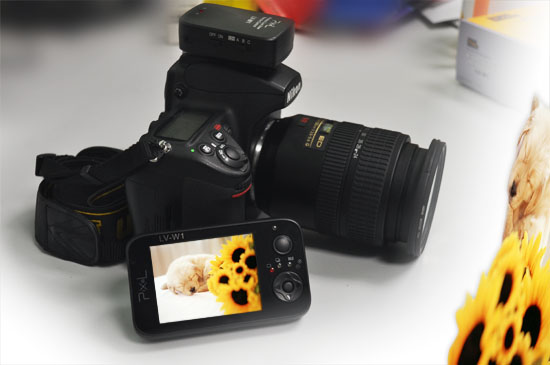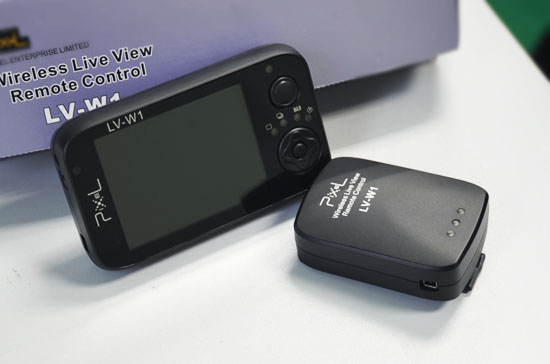 Really smart thingy.
LV-W1 Wireless Live View Remote Control de PixelHK.
It works for Nikon and Canon cameras (two different models, though). You can buy it online from PhotoAddict.
Thanks to smithore.