Found at RobertBenson.com, here is probably the best description of how a photographer evolves in time (from larva to beautiful butterfly, one would say). You may be any location on this evolution chart, but it's good to recognize that you still have the possibility to move forward to the right of the graph.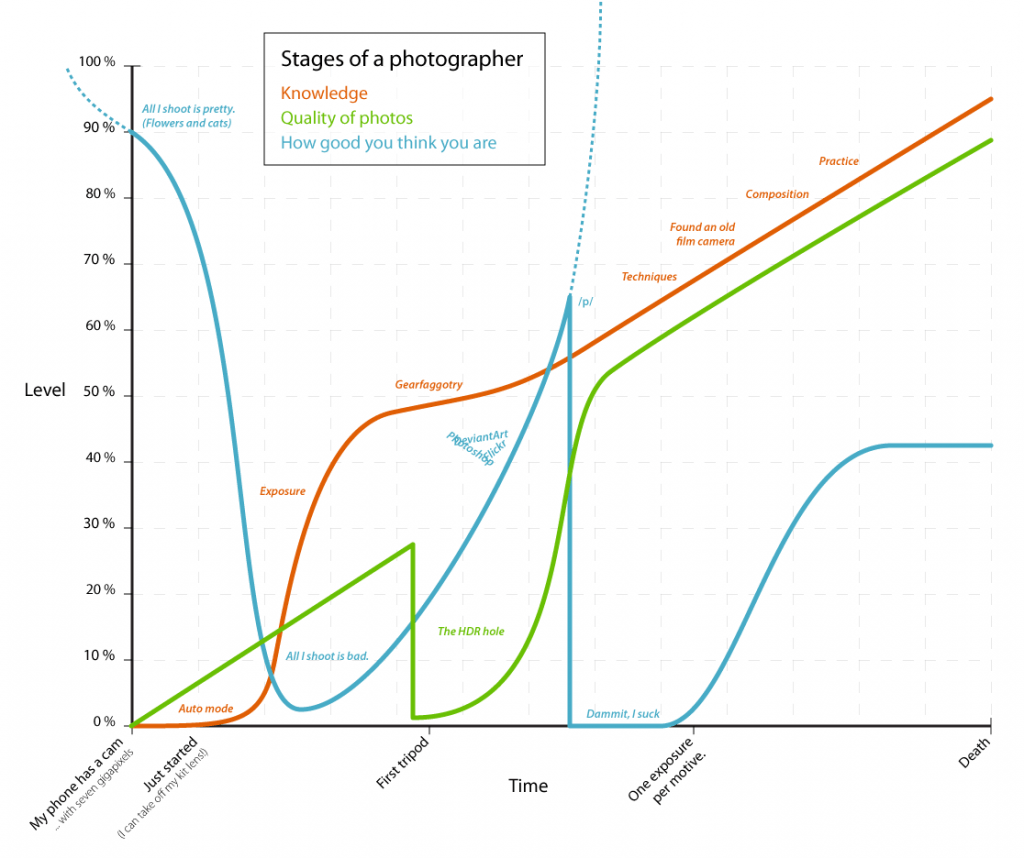 Stages of a photographer
Knowledge
Quality of Photos
How good you think you are
Where are you located? Please, use the comments below.