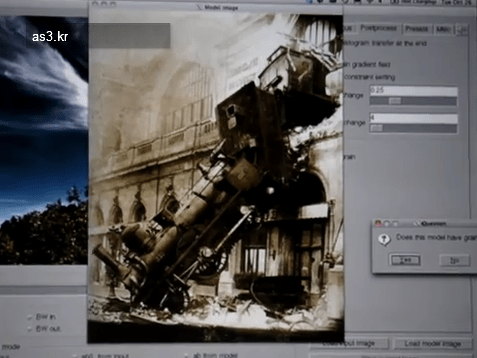 The future of Photoshop CS6 has been recently shown at MAX2010, the Adobe conference in Los Angeles.
YouTube link
I believe that the really impressive part of this technical demonstration is the set of automatisms which operate -essentially- by showing the machine an example of the result to reach rather than finding the right settings (as in this first example where the settings are automatically computed to reproduce the graphic style of the American photographer Ansel Adams). Clearly, Adobe keeps pushing Photoshop into more features built to reach a goal (sometimes a very ambitious one) rather than simply provide raw computer tools. And the magical de-blurring tool (registered trademark) is impressive too.
It's really at the core of the idea of empowering the photographer. This is Photoshop CS6 (avant-première) before Photoshop CS6.
Via John Nack.