You could do much worse than learning from the best wildlife photographers. Actually, the BBC Wildlife Magazine is now providing an impressive list of compact training courses for wildlife photography. There are titles like: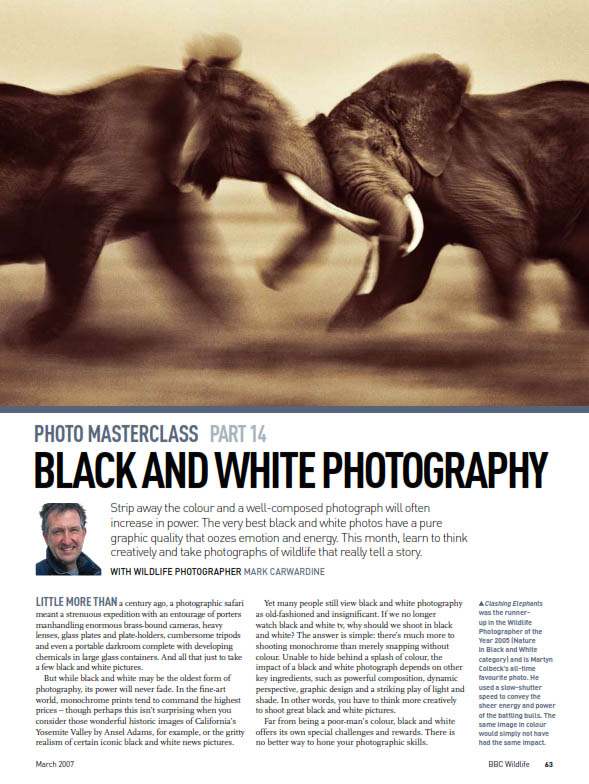 Wild Places
Mammal Portraits
Plant Portraits
From Dusk to Dawn
Underwater Photography
Invertebrate Portraits
Birds in Flight
Animals in their Environment
Bird Portraits
Reptiles and Amphibians
Creative Visions of Nature
Wet Weather Wildlife
Cold Weather Wildlife
Black and White Photography
Urban and Garden Wildlife
Zoo Photography
Bird Behaviour
Mammal Behaviour
Extreme Close-Up
Innovative Wildlife Photography
The World in our Hands
Those are complete courses that have been published previously on paper in 2006 and on. If you did not get them at the time, you can now grab the PDF files. You will appreciate the progression from mostly animal portraits to more sophisticated or more subtle kinds of pictures. All of them are great.